Improving the Lives of High Performance People
Improving the Lives of High Performance People
We are skilled practitioners who believe people live optimally. Having helped individuals from all walks of life navigate their challenges in work, sport and life, we are highly equipped to help our clients succeed.
What We Do
Our Integrative Approach Helps Clients Navigate all Aspects of Life
Amplify Wellness + Performance (AWP) takes a team approach to help our clients find balance – work, sport, relationships, nutrition and spirituality. Our clinicians offer a confidential sounding board to take a step back, reflect and retool. We restore confidence, giving clarity to purpose and priorities.
Clinical Psychology
AWP helps our patients face the challenges of everyday life. Through a real and warm relationship, we provide expert counseling for anxiety, depression and relationship concerns. Our staff is uniquely trained to address the mental health of high performance people and elite athletes. We have a specialization in treating eating disorders.
Eating disorder treatment

Integrative healing therapies

Relationship counseling
Treatment for depression
Treatment for anxiety
General mental health concerns
Sport Psychology
AWP helps athletes compete at the top with integrity and balance, helping them gain mental toughness while remaining grounded. We specialize in treating injured athletes, helping them through a comeback process, or supporting them through a transition out of their sport. Our expert dietitians are available to work with athletes to make nutrition central to their success.
Balance sport with life
Navigate injury recovery / Comeback coaching
Manage end-of-career transition
Executive Coaching
For high-powered professionals (executives, physicians, lawyers, financiers, etc.), AWP offers tools to optimize performance and prioritize wellness. Our one-on-one relationships help make meaningful changes through self-awareness and learning.
Grow as a leader
Leverage your strengths
Define individual goals
Manage stress/enhance performance
Improve relationships
Strengthen your team
Find work/life balance
About Us
Wellness goes beyond the absence of distress. It includes being challenged, overcoming obstacles, and achieving success in various aspects of personal and professional life. AWP helps people thrive. We are a team of highly trained clinicians who approach each patient or client as an individual and take an integrative approach to treating the whole person. Our team truly cares about our clients and takes great pride in our ability to restore balance and happiness in their lives. We have developed unique specializations in sport psychology, performance psychology, executive coaching and treating eating disorders.
Our team addresses the whole person — mental and physical health, social relationships and the spiritual self. We as clinicians have also navigated and conquered personal challenges — in the Division I athletic arena, as a sports parent navigating early specialization issues, as a professional ballerina facing career issues and the challenges of finding balance between our work or sport, family and relationships. We are committed to helping our clients improve their overall well-being and we look forward to working with you.
Explore Our Individual Biographies
Contact Us
Personalized performance solutions begin with a conversation. Give us a call or use the form below to tell us about your needs.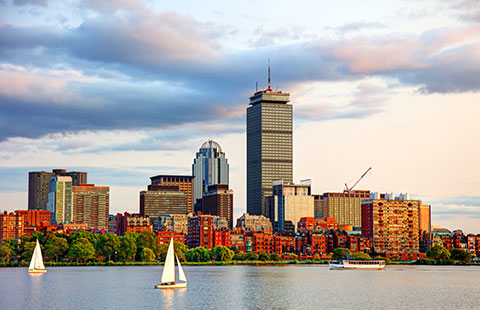 857-702-9871
Offices
BACK BAY
137 Newbury Street, 6th floor
Boston, MA 02116
CONCORD
66 Commonwealth Avenue, Second floor
Concord, MA 01742
Video Sessions
All Amplify Wellness + Performance team members are willing to accommodate remote sessions for frequent travelers, athletes on the road or clients living afar through HIPPA compliant video conferencing.