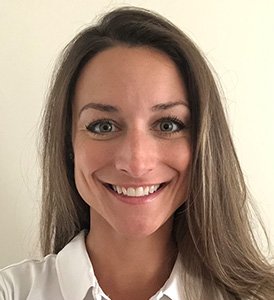 Nicole Gabana, Ph.D., Licensed Clinical Sport Psychologist
Dr. Nicole Gabana is a Licensed Psychologist and Certified Mental Performance Consultant who specializes in working with high-performing individuals to optimize mental well-being and mental performance. She is passionate about helping her clients thrive in sport and life by facilitating self-awareness and self-actualization using a collaborative, strengths-based approach.
Nicole's work is tailored to meet individuals' unique needs, goals, and experiences through a holistic lens which explores the mind-body-spirit connection. She enjoys finding creative ways to maximize mental skills, identify strengths and support systems, and develop coping strategies, empowering clients to build resilience and respond effectively to the many challenges of elite performance and life.
Nicole has worked with a range of professional, collegiate, and youth athletes, as well as teams and coaches from Division I-III institutions including The Ohio State University, Indiana University, Harvard University, Florida A&M University, American International College, and Springfield College. She is also listed in the United States Olympic & Paralympic Committee Mental Health Registry.
Prior to private practice, Nicole served as the Director of Sport Psychology for the University of Massachusetts Athletic Department from 2020-2022. From 2017-2020, she was an Assistant Professor of Sport Psychology at Florida State University, where her research focused on athlete mental health and well-being, specifically how cultivating gratitude can help individuals thrive and perform at their best. Her work has been published in a variety of academic journals.
Nicole completed her undergraduate degree from the College of the Holy Cross where she rowed for the Division I crew team. She obtained her MS from Springfield College and PhD from Indiana University Bloomington.
Nicole's professional and clinical interests include athletic identity, performing under pressure, injury recovery, emotion regulation, interpersonal dynamics, adjustment/transitions, and exploring meaning and purpose in sport and life.
Send a Message to Nicole Gabana